Concert Matthew Herbert "The Horse" + "Les Géants Terrestres"
"The Horse", a Swiss premiere with Ecolint's Ensemble Contrepoint.
Concert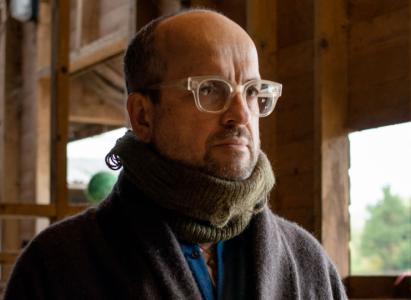 In collaboration with the Festival JazzContreBand, the Festival Jazz Sur La Plage and the association l'association Gaïana, Terre des Possibles.
Challenging his considerable legacy with one of his most extraordinary projects to date, celebrated British artist, producer, composer and experimentalist Matthew Herbert presents The Horse. Based around a full-size horse skeleton and working alongside the London Contemporary Orchestra and an expansive cast of special collaborators, this is Herbert in full flight, restlessly curious and culminating in starkly original, ritualistic music loaded with intent.
It's no stretch to call Matthew Herbert one of the most important British artists of his generation. From the upper echelons of cinematic scoring and avant-garde composition to iconic, leftfield dance floor tracks and remixes, his accomplishments in music and sound are monolithic. 
Opening act by Anne Quillier "Les Géants Terrestres"
Made up of a string trio and two keyboards, this new group will perform Anne Quillier's new compositions.
A cry of love for these terrestrial giants that are trees, these precious, fascinating beings that are essential to the balance of life.
Les Géants Terrestres, intimate miniatures, is a window onto an orchestral world in the making, a return to the acoustic in resonance with Anne Quillier's new group HIRSUTE, formed in 2020.
Les Géants Terrestres is the realisation of a childhood dream, to find oneself in the midst of strings with a whimsical keyboard, a unity of timbre, acoustic power, sobriety and particularly powerful expressivity. The curiosity of confronting an unfamiliar instrumentarium.
Anne Quillier has surrounded herself with a trio of personalities ready to experiment, correct and adapt to her certainly atypical and unconventional writing for this project.
She has also chosen musicians from a wide range of backgrounds. It is quite clear that one of the aims of this project will be to avoid any stylistic labels. It's highly likely that this string quartet will sometimes play rock with a grunge sound.
Come join us for the welcoming cocktail and vernissage of the EcoArt exhibition!