Upcoming conferences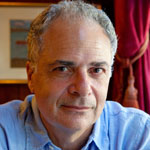 9 January 2024
Pierre Hazan and David Pratt
09:45-10:30, Auditorium   

Title: "The responsibility to choose between war and peace remains as great as ever". Conversation between Pierre Hazan, international mediator in armed conflicts and David Pratt, journalist known for his war reporting and photography.
Past speakers
TEDxIntl School of Geneva

Unlock the potential of collaborative thought and embrace the power of "Outside Intelligence" as our La Grande Boissière students inspire, provoke, and share their extraordinary visions.


 

 

Swati Thiyagarajan

Swati Thiyagarajan is an Indian conservationist, documentary filmmaker and environmental journalist, based in Cape Town, South Africa and New Delhi, India. She is a core team member of the Sea Change Project in South Africa and environmental editor at the Indian television news network of NDTV.

Thiyagarajan is the recipient of the Carl Zeiss Award, Earth Heroes Award and two Ramnath Goenka Excellence in Journalism Awards. Her work as the environmental editor at NDTV has been acclaimed internationally and she has been described as the doyenne of environmental journalism in India. 

Valentine Cuny-Le Callet

Author and illustrator, Cuny-Le Callet won the award "Prix BD Fnac France Inter 2023".

She is a graduate of the École Nationale Supérieure des Arts Décoratifs de Paris. She is currently working on a thesis in visual arts and contemporary creation at the Université Paris Panthéon-Sorbonne. The subject of her thesis is "Témoigner et résister dans le couloir de la mort : contraintes, censure et Do It Yourself".

She is particularly interested in the practice of visual arts by prisoners on death row in the United States. 

Anne-Frédérique Widmann

Anne-Frédérique Widmann is a Swiss investigative journalist, director and producer. 

Her full length documentary film Free Men, depicting the story of Arkansas death row inmate Kenneth Reams and his struggle for justice, was released in theatres in 2018. The film won four awards in international festivals, including the special jury prize at the Festival International du Cinema d'Alger (FICA) 2018. 

Widmann works for the Swiss TV magazines Mise au Point and Temps Présent. She won the journalism award Prix Dumur 2019 for her entire career and is married to the Swiss cartoonist Patrick Chappatte.

Karelle Ménine

Karelle Ménine is a Franco-Swiss artist. In 2006 she was involved in the campaign against prison overcrowding led by Bernard Bolze. She edited the book "9m2", inviting personalities such as Raymond Depardon, Florence Aubenas, Cabu, Honoré, Nancy Huston and Marie Desplechin to express their views on the issue of respect for the numerus clausus. 

For these works, she was awarded the Prix de la Fondation Pittard-de-l'Andelyn 2023.